Cancellation Policy
We respectfully request at least 48-hour notice for cancellations with the option to re-schedule at our discretion. Your non-refundable deposit can be applied to your next appointment if circumstances deems such by Reflections management.
Excessive Pet Hair Policy
Excessive pet hair removal will incur and additional fee that will be determined upon arrival.
BUDGET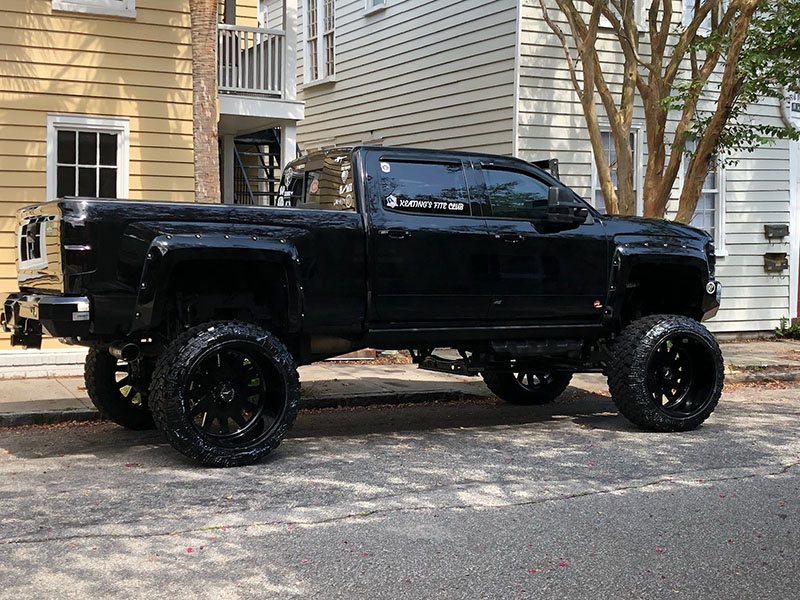 COMPACT - $40.00
FULL SIZE - $45.00
SUV/PICKUP - $51.00
SUV 3 ROWS - $54.00
— EXTERIOR SERVICES —
Complete outside wash
Hand dry with clean microfiber towels to protect your paint
Clean all door jambs and trunk seals
Clean all exterior windows
Clean wheels and tires
— INTERIOR SERVICES —
Vacuum seats, carpets, and floor mats
Clean all interior windows
Wipe down interior surfaces

KEEP IT CLEAN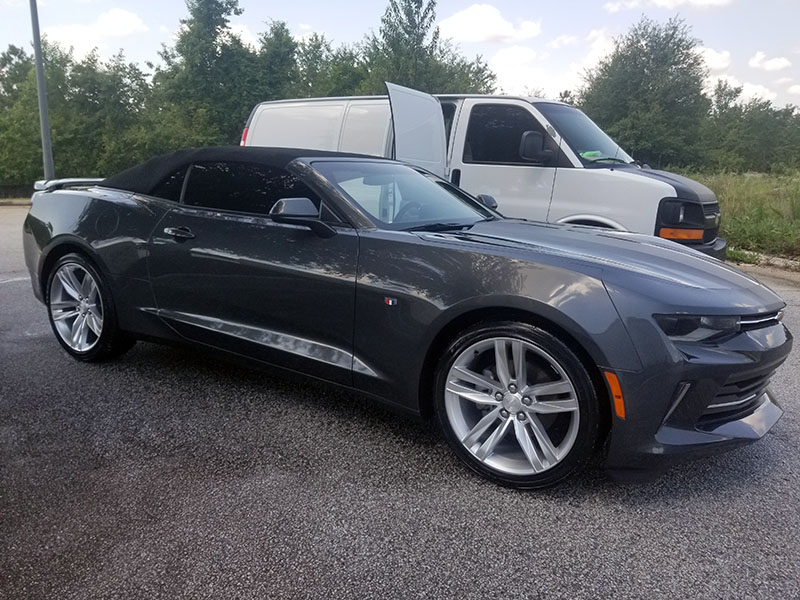 COMPACT - $55.00
FULL SIZE - $65.00
SUV/PICKUP - $70.00
SUV 3 ROWS - $75.00
— EXTERIOR SERVICES —
We come to you!
Complete outside wash
Hand dry with clean microfiber towels to protect your paint
Clean and degrease wheels and tires
Apply tire and wheel dressing
Clean all door jambs and trunk seals
Clean exterior windows
Apply spray wax paint protector
— INTERIOR SERVICES —
Vacuum seats, carpets, trunk and floor mats
Wipe down all interior surfaces
Apply UV protectant to all hard interior surfaces to restore shine and luster
Wipe down any leather surfaces and apply a conditioner
Clean interior windows
Service time: Approximately 1 man-hour, depending on vehicle condition and number of technicians

GOLD PACKAGE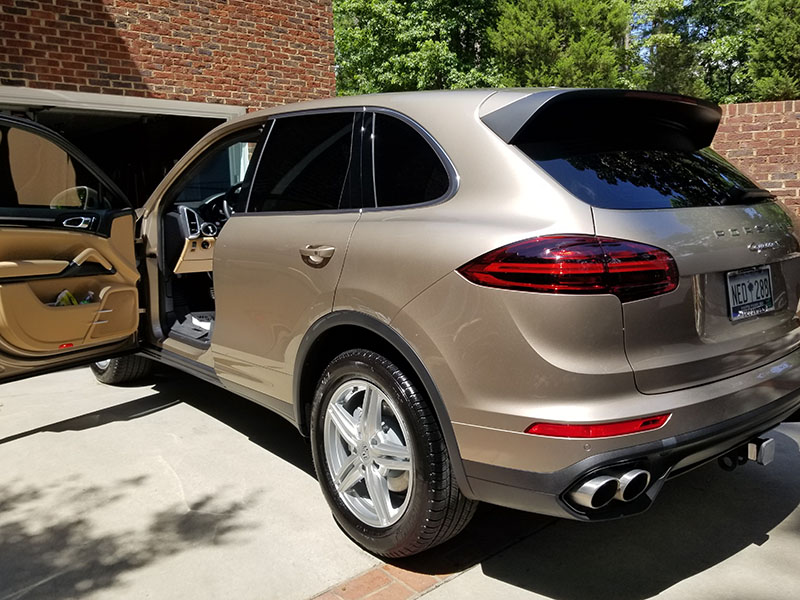 COMPACT - $135.00
FULL SIZE - $147.00
SUV/PICKUP - $165.00
SUV 3 ROWS - $170.00
25% Non-refundable deposit due at booking
— EXTERIOR SERVICES —
We come to you!
Complete outside wash
Hand dry with clean microfiber towels to protect your paint
Clean and degrease wheels and tires
Apply tire and wheel dressing
Clean all door jambs and trunk seals
Clean exterior windows
Exterior dressing of plastics
Clay prep all painted surfaces to remove harmful contaminants
Apply high quality wax by hand to all painted surfaces
— INTERIOR SERVICES —
Vacuum seats, carpets, trunk and floor mats
Wipe down all interior surfaces
Apply UV protectant to all hard interior surfaces
Wipe down any leather surfaces and apply a conditioner
Clean interior windows
Service time: approximately 2- 2.5 man-hours, depending on vehicle condition and number of technicians

PLATINUM PACKAGE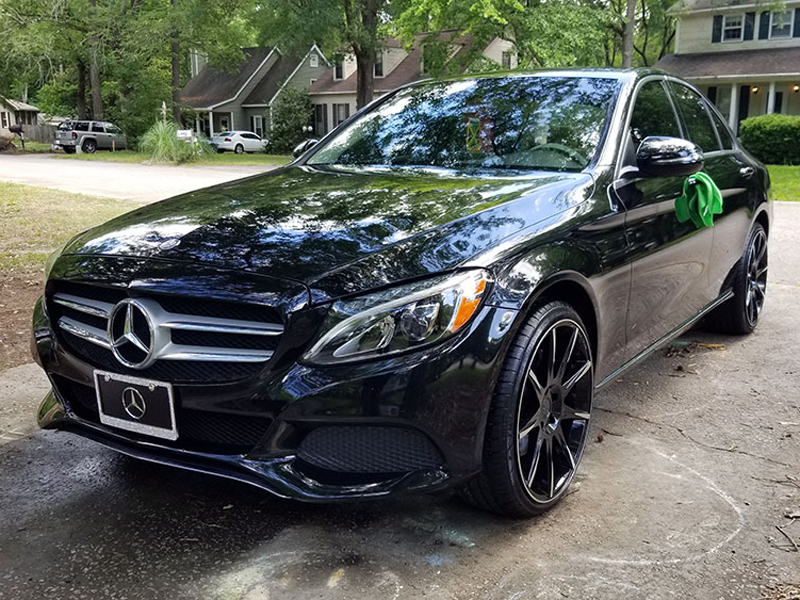 COMPACT - $175.00
FULL SIZE - $195.00
SUV/PICKUP - $245.00
SUV 3 ROWS - $255.00
25% Non-refundable deposit due at booking
— EXTERIOR SERVICES —
We come to you!
Complete outside wash
Hand dry with clean microfiber towels to protect your paint
Clean and degrease wheels and tires
Apply tire and wheel dressing
Clean all door jambs and trunk seals
Clean exterior windows
Clay prep all painted surfaces to remove harmful contaminants
Apply high quality wax by hand to all painted surfaces
Exterior dressing of plastics
Engine compartment wipe-down
— INTERIOR SERVICES —
We come to you!
Vacuum entire interior and trunk
Complete wipe down
Apply UV protector to all hard surfaces
Double Shampoo interior carpets, trunk and floor mats
Double deep clean and condition leather seats OR deep clean and shampoo cloth seats
Stain Removal
Pet Hair Removal
Foul Odor Removal
Wipe down any leather surfaces and apply a conditioner
Spot Clean head liner
Clean seat belts
Clean interior windows
Clean vents
Clean door jambs
Clean all interior compartments
Service time: 4 man-hours, depending on vehicle condition

SUPER PLATINUM PACKAGE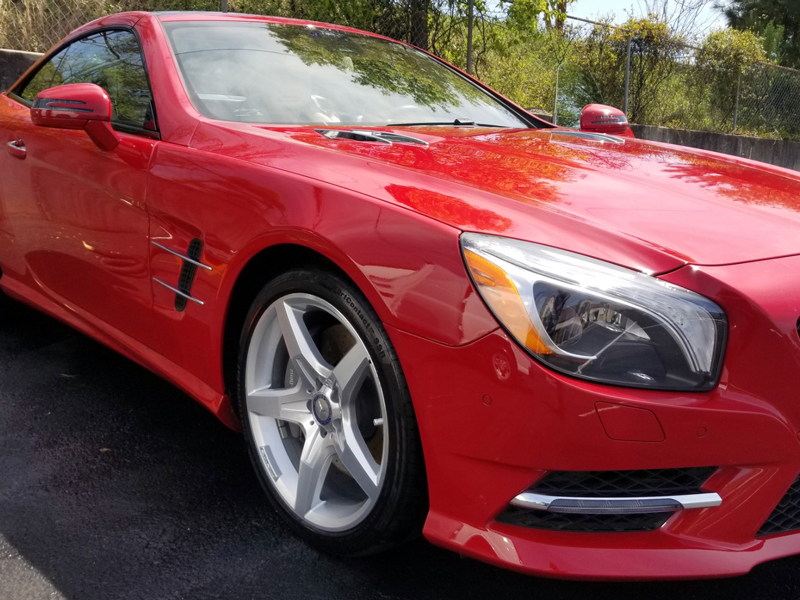 COMPACT - $279.00
FULL SIZE - $319.00
SUV/PICKUP - $359.00
SUV 3 ROWS - $389.00
40% Non-refundable deposit due at booking
— EXTERIOR SERVICES —
We come to you!
Complete outside wash
Hand dry with clean microfiber towels to protect your paint
Clean and degrease wheels and tires
Apply tire and wheel dressing
Clean all door jambs and trunk seals
Clean exterior windows
Clay prep all painted surfaces to remove harmful contaminants
Apply high quality wax by hand to all painted surfaces
Exterior dressing of plastics
Engine compartment wipe-down
— INTERIOR SERVICES —
We come to you!
Vacuum entire interior and trunk
Complete wipe down
Apply UV protector to all hard surfaces
Double Shampoo interior carpets, trunk and floor mats
Double deep clean and condition leather seats OR deep clean and shampoo cloth seats
Stain Removal
Pet Hair Removal
Foul Odor Removal
Wipe down any leather surfaces and apply a conditioner
Spot Clean head liner
Clean seat belts
Clean interior windows
Clean vents
Clean door jambs
Clean all interior compartments
Service time: 4 man-hours, depending on vehicle condition

INTERIOR ONLY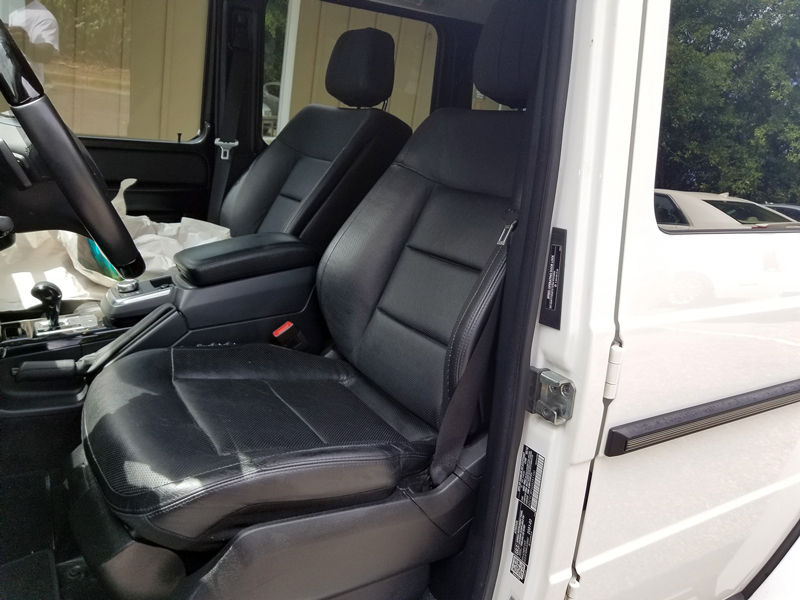 COMPACT - $129.00
FULL SIZE - $137.00
SUV/PICKUP - $149.00
SUV 3 ROWS - $155.00
25% Non-refundable deposit due at booking
— INTERIOR SERVICES —
We come to you!
Vacuum entire interior and trunk
Wipe down/deep clean hard surfaces
Apply UV protector to all hard surfaces
Shampoo interior carpets, trunk and floor mats
Deep clean and condition leather seats OR deep clean and shampoo cloth seats
Wipe down/deep clean any leather surfaces and apply a conditioner
Spot clean head liner
Clean vents
Clean door jambs
Clean interior compartments (empty)
Clean interior windows
Service time: 1.5-2 man-hours, depending on vehicle condition and number of technicians

SUPER INTERIOR ONLY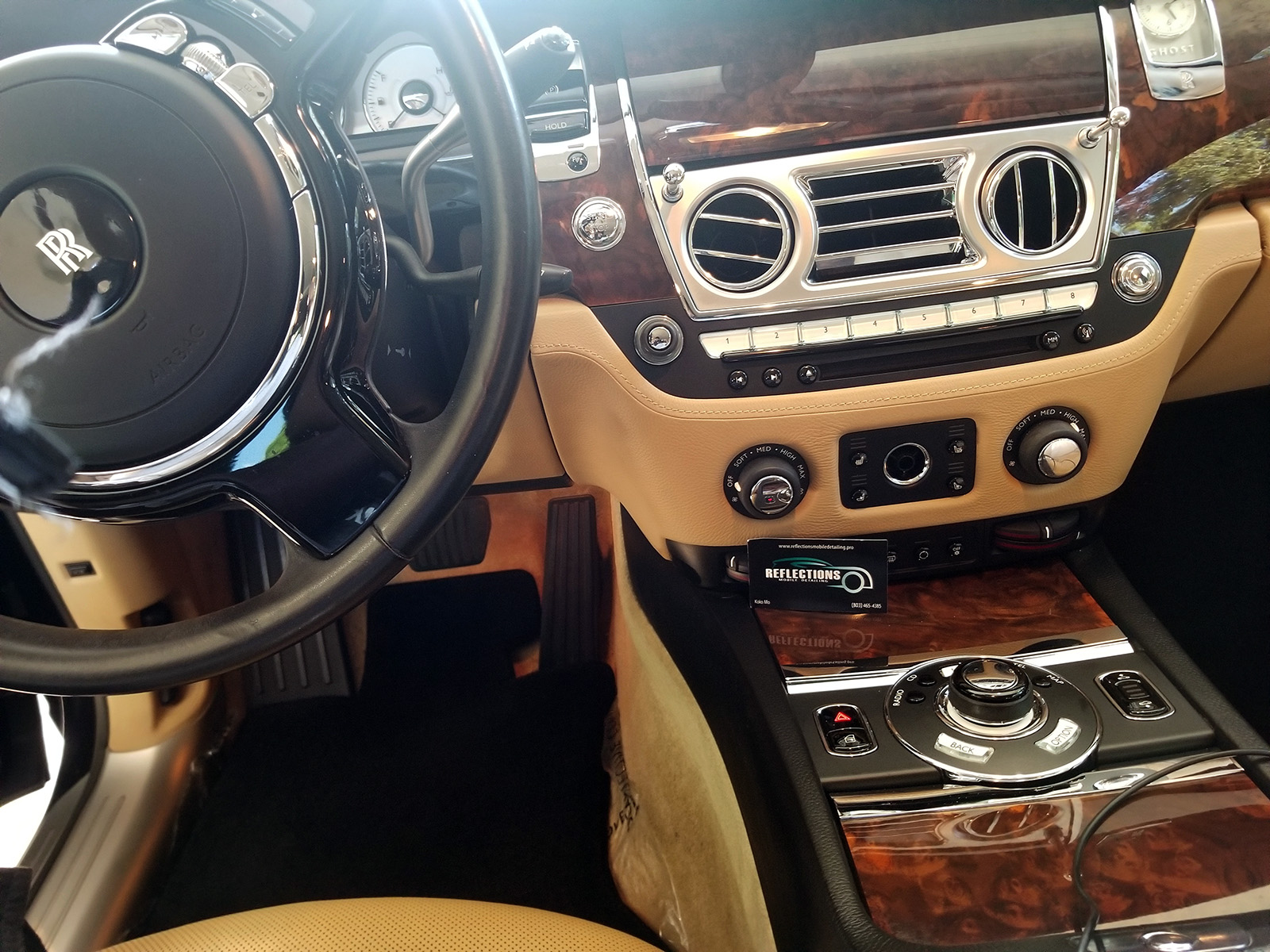 COMPACT - $199.00
FULL SIZE - $219.00
SUV/PICKUP - $239.00
SUV 3 ROWS - $259.00
30% Non-refundable deposit due at booking
We come to you!
Vacuum entire interior and trunk
Complete wipe down
Apply UV protector to all hard surfaces
Double Shampoo interior carpets, trunk and floor mats
Double deep clean and condition leather seats OR deep clean and shampoo cloth seats
Stain Removal
Pet Hair Removal
Foul Odor Removal
Wipe down any leather surfaces and apply a conditioner
Spot Clean head liner
Clean seat belts
Clean interior windows
Clean vents
Clean door jambs
Clean all interior compartments
Service time: 3 man-hours, depending on vehicle condition and number of technicians

EXTERIOR ONLY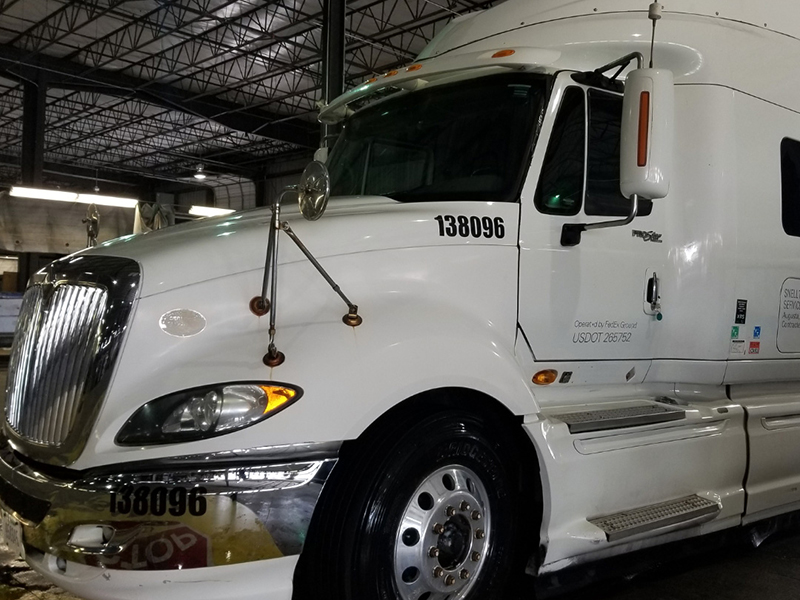 COMPACT - $115.00
FULL SIZE - $145.00
SUV/PICKUP - $175.00
SUV 3 ROW - $182.00
25% Non-refundable deposit due at booking
— EXTERIOR SERVICES —
We come to you!
Complete outside wash
Hand dry with clean microfiber towels to protect your paint
Clean exterior windows
Clean and degrease wheels and tires
Apply tire protectant
Clean all door jambs and trunk seals
Clay prep all painted surfaces to remove harmful contaminants
Clean and dress exterior plastics
Apply high quality wax by hand to all painted surfaces
Approximately Service time: 1.5 man-hours, depending on vehicle condition and number of technicians